Having insomnia can really be quite annoying. For mature athletes, you can expect to feel very tired in the morning. Aside from that, it also affects your reflexes, energy levels, and more importantly, your brain function.
Good thing there are sleep remedies that you can try to help you sleep better at night. One of them is Doc Parsley's Sleep Remedy.
Sleep Remedy: What Is It?
Doc Parsley's Sleep Remedy is basically an all natural sleep aid designed to improve the quality and duration of sleep you're receiving every night. It is created by Dr. Kirk Parsley who is a former Navy Seal. This supplement is said to help you replenish vital nutrients and fight sleep disruptors that can cause you stress.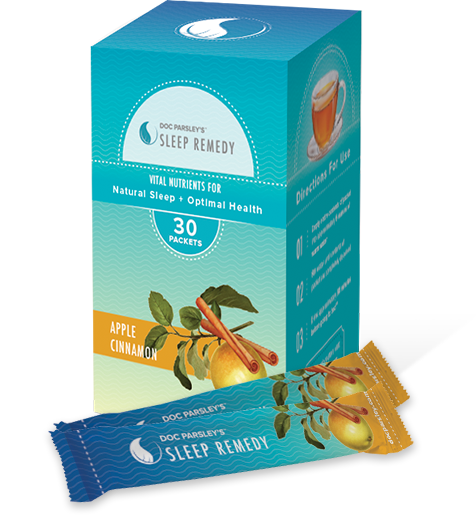 Carefully formulated to avoid the negative side effects caused by conventional sleeping pills, Doc Parsley's Sleep Remedy is made up of natural ingredients that include L-Trytophan, GABA (as phGABA), 5-Hydroxytrytophan, melatonin, xylitol, and citric acid. Designed for daily use, Doc Parsley claims that the Sleep Remedy should not make you feel groggy or drowsy.
Doc Parsley's Sleep Remedy Contents
Each packet of Doc Parsley's Sleep Remedy contains only five calories. The ingredients are all natural so they won't force or trick your body into sleeping. It is simply designed to replenish nutrients such as vitamin D3 and magnesium, which are necessary for the body to produce the sleep hormone melatonin. Also, the nutrients Sleep Remedy contains are already found inside the human body, so there is little to no risk of allergies and other adverse reactions.
Sleep Remedy is also suitable for parents who need to get up in the middle of the night to tend to their babies. Many conventional sleep aides render the user unconscious, thus, making it very difficult or impossible for them to wake up. However, since Sleep Remedy is simply designed to help your body create normal, restful sleep, those who take the supplement are able to wake up easily from changes in their environment.
Important Advice and Precautions
While Doc Parsley's Sleep Remedy is safe for everyday use, taking it after drinking excessive amounts of alcohol is not advised. However, it's okay to take this supplement and drink alcohol as long as you consume the latter in moderation (about one to two drinks) and balance it by drinking more water.
The product is also not recommended for people below 18 years old as it hasn't been tested for child use. Parents are advised to keep Sleep Remedy away from children.
What Customers are Saying about Sleep Remedy
Doc Parsley's Sleep Remedy received positive reviews from many customers. Some of them reported experiencing deeper and more restful sleep without feeling like they've been completely "knocked out." The supplement is also endorsed by Robb Wolf, one of the leading personalities in the Paleo movement.